Tonya – Rawsome Flex Facial Exercises
Why Another Facial Exercises Book?
Raw foods made me feel 20 years young again. Now I want to look as young as I feel. I might never reach my goal, but I'll never quit trying. That aspiration has led me to develop my Rawsome Flex: Beautifying System of Facial Exercises and Raw Foods.
I spent almost a thousand dollars to get every book that has ever been published in English and Russian on facial exercises, and I ordered every DVD available. There are some very well produced DVDs. But they lack one very important ingredient – motivation. These DVDs feature young, flawless models. They're so far from your own age and your own expectations – and mine – that it's discouraging. You keep wondering: Why are these fabulous babes doing facial exercises to begin with?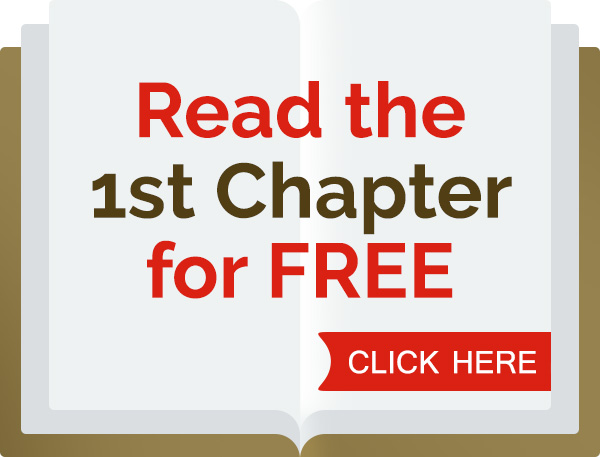 Some programs I've tried or investigated are expensive, including costly hard-cover booklets to keep records, gloves for performing the exercises and Pacing CDs that I didn't need. Some are hard to follow. And others I thought were incomplete.
"Before doing the Rawsome Flex exercises, I could not even stand to look at myself in the mirror. I am not exaggerating. Even though my skin looked pretty good, having been a raw eater for over 7 years, I was dismayed by my sagging jowls and drooping eyebrows. I was beginning to look my age – and I hated it!
But after about 4 weeks of doing the exercises daily, I noticed that every time I would meet someone I hadn't seen in a month or more, they would remark, 'WOW, you look so GREAT!' or 'What have you been doing? You look fantastic!' I had not received such a flood of compliments since going raw 7 years ago.
I am too busy in the AM to do the exercises, so I decided to do 40 minutes at night along with my yoga and trampoline routine. I just watch my Netflix shows and the time goes fast. This way I don't feel guilty about watching TV because I am multi-tasking. (I have gone through all seasons of Desperate Housewives and am now on Brothers & Sisters–I love it without the commercials!) I also do the exercises during a movie if the person next to me doesn't mind.
With the "chin push ups" and "upper jaw builder" exercises, which use spoons as weight lifting props, I soon graduated from a very heavy tablespoon to 2 of them. But today I had to go out to Home Depot and get some serious weights (crown bolts for a dollar or two) because the 2 heavy spoons are too easy. I have been doing these exercises for 6 months and I swear they have wiped about 5 years off my face! Thank you, Tonya!"
— Susan Schenck, author of The Live Food Factor, The Comprehensive Guide to the Ultimate Diet for Body, Mind, Spirit & Planet
Rawsome Flex System
My Rawsome Flex System is the result of my continuing effort to ward off aging. I've determined to develop a program I can do myself – no artificial aids for me, and definitely no nips and tucks! Only when I'm absolutely delighted, utterly hooked on this method's performance did I decide to share it with you.
Whatever I offer my readers, I do personally. Essentially, I developed all these exercises for myself. I increase my knowledge and experience, and pass it to you. Anything I've tried on myself and promoted for others has had to be a straightforward, simple routine; otherwise, I just wouldn't do it. The system also includes some unusual, simple, but effective beauty tips. And, naturally, some good raw food recipes.
Hello, I've been a huge fan of Tonya's since I saw her speak in Point Richmond, CA last year. I've been doing facial exercises according to Rawsome Flex religiously, for over 6 months. I've seen some amazing results around my eyes (they are much more awake), and my cheekbones have drastically added muscle layers. My face looks much less hollow and I am thrilled!
— C.J.
Facial Exercising is an Essential Part of My Beauty Routine
Facial exercises gave me another trump card just when I thought I had exhausted all the possibilities for a winning hand against aging, and against gravity in particular.
Facial exercises will narrow your face/body gap by ten years or more. If you follow a raw foods diet, facial exercises can be even more beneficial. Why stop your exercising at the neck. I'm determined to exercise my face – like the rest of my body – for the whole of my life, and I hope you will too.
One of the first adjustments I had to make in practicing facial exercises arose from the fact that I wear my nails long. Therefore, any exercises that involved putting my fingers in my mouth were out of the question. I set out to overcome that obstacle and others, and to develop alternatives that would provide the same benefits but that would be more pleasant to perform.
Though I do use some of the classic facial exercises that every program employs, the Rawsome Flex System is unique. In some instances, I originated my own versions of facial exercises. Every system I've tried offers some good exercises for the lower jaw, but none for the upper. I was able to fill this gap through an exercise of my own design.
Delivery Method
– After your purchase, you'll see a View your orders link which goes to the Downloads page. Here, you can download all the files associated with your order.
– Downloads are available once your payment is confirmed, we'll also send you a download notification email separate from any transaction notification emails you receive from Forimc.site.
– Since it is a digital copy, our suggestion is to download and save it to your hard drive. In case the link is broken for any reason, please contact us and we will resend the new download link.
– If you cannot find the download link, please don't worry about that. We will update and notify you as soon as possible at 8:00 AM – 8:00 PM (UTC+8).
Thank You For Shopping With Us!