Take the attitude of Meditation and weave it into your everyday life!
We've taken our 15 years of Meditation experience and compiled our most time-tested, easy and enjoyable Meditation and Mindfulness Practices into this 4 week course.
Experience the benefits of Meditation, anytime, anywhere…..
OUR GOAL
To ensure you experience a meaningful increase in the clarity, calm and energy that meditation is proven to provide even if you don't have the time, energy or will power to stop, sit and meditate!
And if you already have an established Meditation Practice, then Meditation Moments will deepen your ability to integrate the benefits of Meditation into activity, relationships and the challenges of everyday life.
Feel more perky!
Respond rather than react!
Think more clearly!
What is included?
Four pre-recorded lessons each sharing a different Meditation Moment.
Four live Q&A classes including personalized discussion sharing inspiration and motivation to integrate your Meditation Moments into daily life.
Access to a beautifully organized online "tool-kit" including thoughtful experiential journals, motivational handouts and audio/video recordings of each class for your viewing and re-viewing pleasure.
One 30 minute personal consultation to discuss your personal Meditation Moments journey and goals.
Ongoing access to your Meditation Moments Coach.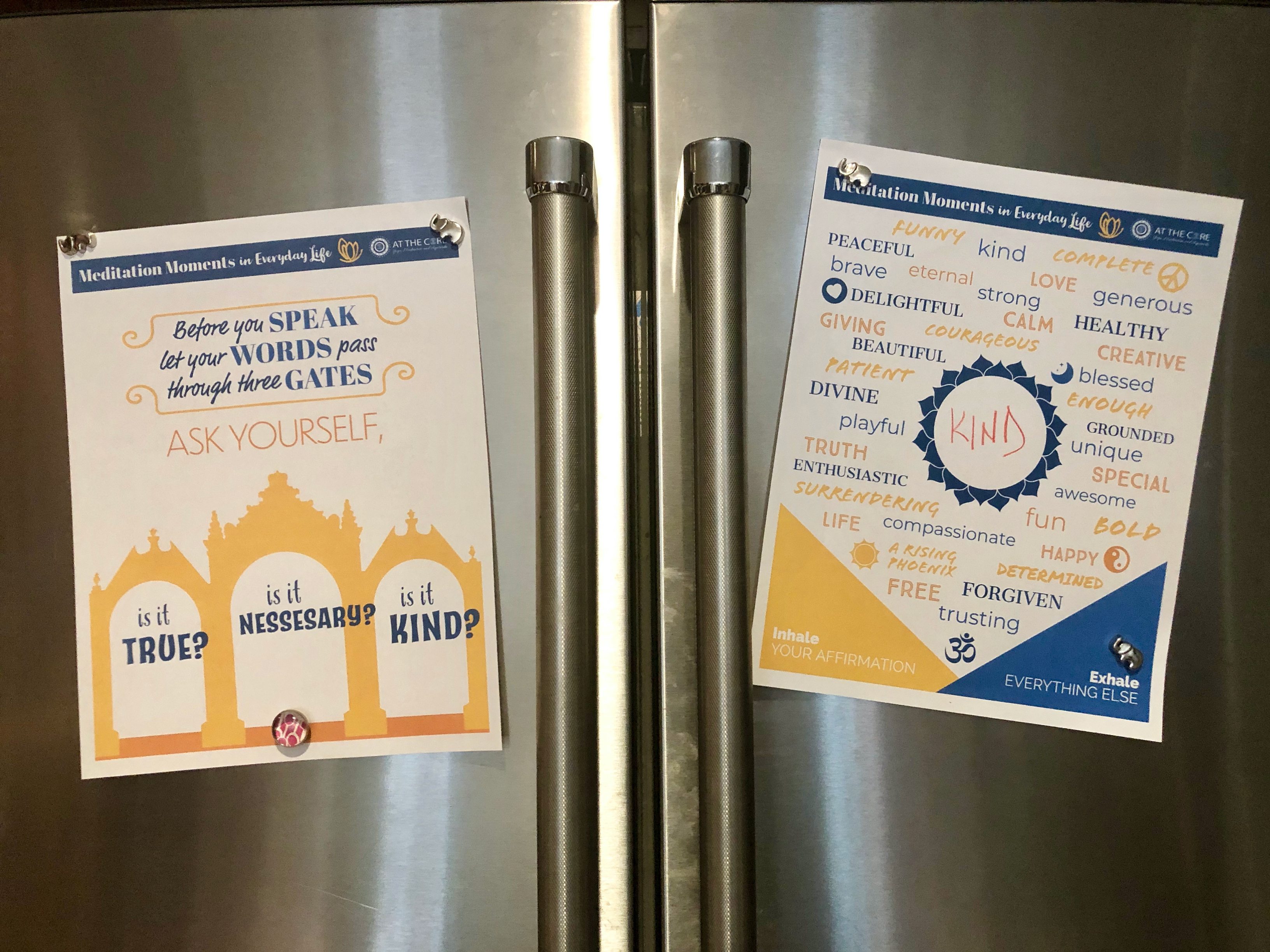 REMOVE THE CHALLENGES TO MEDITATION
Each class will teach you how to easily access Meditation Moments at home, at work, before sleep and even while eating or travelling.
SCHEDULE OF LIVE CLASSES
Sunday 26 July 7:30-8:30pm
Sunday 2 August 7:30-8:30pm
Sunday 9 August 7:30-8:30pm
Sunday 16 August 7:30-8:30pm
All classes are recorded for viewing or re-viewing at your convenience.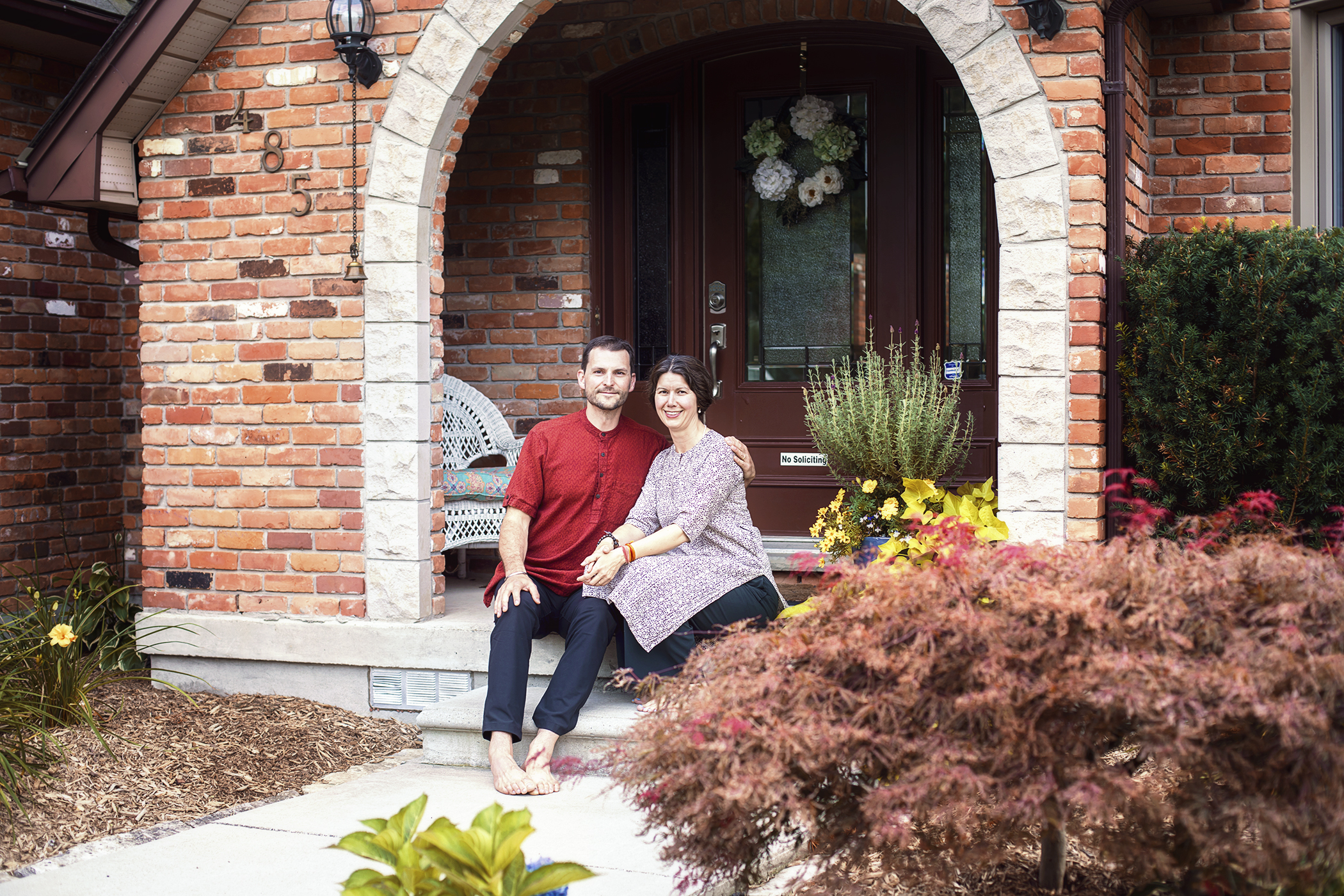 EXPERIENCED & COMPASSIONATE COACHES
Shankari and Yogesh are experienced Meditation and Yoga Therapists with extensive practice in sharing natural strategies effective to alleviate emotional strain and mental disease.
Learn more about Yogesh and Shankari ➤
For years we have incorporated Meditation Moments into our daily routines, taught them to our child and shared them with our course students.
Each Meditation Moment takes less than a minute!
Learn how easy it is to experience the benefits of a Meditation Moment when challenged, exhausted, overwhelmed or frustrated.
Through these short and meaningful practices you can experience a reduction of anxiety, stress, guilt, worry, pain and depression!
We have experienced the undeniable benefits time and time again. And we have seen how the benefits continue to grow and unfold with practice!
Join us and see for yourself…..
Access download Shankari and Yogesh – Meditation Moments at Forimc.com right now!
Delivery Method
– After your purchase, you'll see a View your orders link which goes to the Downloads page. Here, you can download all the files associated with your order.
– Downloads are available once your payment is confirmed, we'll also send you a download notification email separate from any transaction notification emails you receive from Forimc.site.
– Since it is a digital copy, our suggestion is to download and save it to your hard drive. In case the link is broken for any reason, please contact us and we will resend the new download link.
– If you cannot find the download link, please don't worry about that. We will update and notify you as soon as possible at 8:00 AM – 8:00 PM (UTC+8).
Thank You For Shopping With Us!