Roger Jahnke – Medical Qigong Bonus 2022
Discover the most profound medicine — your own life-force energy — and create a Medical Qigong practice that involves the body, breath, mind, and self-massage for ultimate health and wellbeing.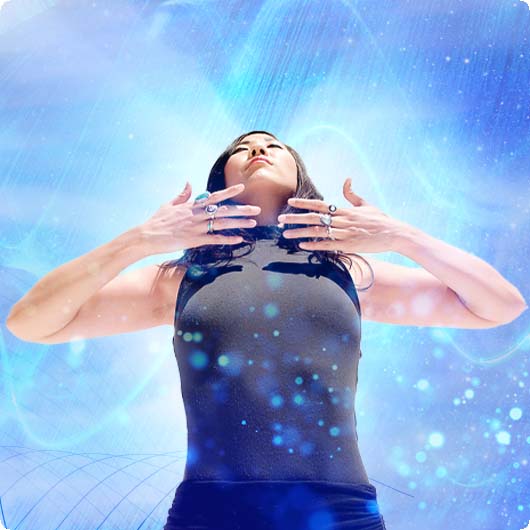 What if you had the innate healing power to solve your own health challenges?
In the West, we're conditioned to turn to doctors, pills, or medical treatment… whether suffering from stress, headaches, insomnia, or chronic illness.
What we fail to realize is the significant role we can play in our own healing.
What's more, not only do we have the capacity to self-heal — relieving symptoms, transforming disease, and preventing illness — we also have the power to heal our health challenges at their root cause.
The most profoundly healing medicine is your own energy, produced within your own body — and it's accessible through Medical Qigong.
Medical Qigong, or Bu Zheng , is a scientific method for working with your energy system — mind, body, emotions, and Soul — empowering you to be the orchestrator of your own health and wellbeing.
This ancient form of medicine is now being integrated into mainstream healthcare treatment plans, as more providers are recognizing its benefits and recommending non-pharmacological self-care.
The insights and methods of Medical Qigong can be used to help with many health challenges — from common colds and flus to stress, overwhelm, and exhaustion. It can even help ease the symptoms of more serious conditions, such as Parkinson's disease, cancer, multiple sclerosis, heart disease, and diabetes — and complement any Western medical treatment.
Conventional medicine has its place in society to discover and treat ailments — and when we supplement with Qigong, we can activate and maximize our innate inner healing mechanisms and capacities.
During this course, Roger Jahnke, Doctor of Chinese Medicine and a Qigong and Tai Chi master teacher, will show you how to apply Medical Qigong practices to create radiant health and longevity as you mobilize your inner healing resources — your body's own natural medicine.
In this self-empowering 7-module course, you'll discover:
A new understanding of disease, medicine, and inherent healing capacity through Bu Zheng Qigong, or Healer Within Medical Qigong — that will take you far beyond the disease oriented conventional medical protocols
Empowering movement and breath practices that bathe you in life-force energy and activate "the healer within"
How to deliver and direct Medical Qigong's inner medicine to specific parts and functions of your body
Exactly how to apply Qigong's 3 Treasures: body, breath, and mind
How simple Qigong self-massage practices can impact everything from Qi (life force) to your DNA — benefiting your organs, musculature, and especially your autonomic nervous system
Daily movement, breath, mind, and meditation practices to optimize your emotional balance, reduce reactivity, enhance vitality, and lift your creative potential
How your own inner healing resources can heal digestive challenges, balance emotions, improve sleep, and lower stress
The 5 types of self-massage — pressing, stroking, holding, tapping, and energy (Qi) massage — and how they direct and amplify Qi through your body
The practice of tapping into your present-moment focus to open a portal into a deeper relationship with your eternal self — the part of your self which is irrevocably well
What neurologists have discovered is actually happening inside your autonomic nervous system and body when you apply strategic acupressure
And much more…
You'll discover key practices that can help keep you out of the doctor's office and dramatically lower your healthcare costs over time.
Whether you have a serious syndrome or disease, or just want to keep yourself and your family healthy, it's essential to activate your inner healer for optimal wellness, improved performance, and increased capacity for self-healing.
Your Master Practitioner & Guide for Activating Your Inner Healer
When Dr. Jahnke opened his first clinical practice, he soon discovered that his patients were caught in a limited, Western perspective of medical care — attached to the idea that only a doctor can "fix" health problems.
In order to best help his patients see their own healing power, he soon embraced Traditional Chinese Medicine and Medical Qigong — a fascinating field based on several inspiring beliefs, including:
When you know yourself and your own energy more deeply, you can prevent many health challenges before they negatively impact your life
The role of a doctor (in the traditional Chinese perspective) is to be a teacher and guide who supports you as you move into a higher level of wellbeing
If you do encounter health problems, your doctor should then assist you in developing your own self-healing methods
With more than 35 years of clinical experience, Dr. Jahnke has studied hundreds of forms of Qigong — with a focus on the cultivation of Qi — while visiting numerous hospitals, institutes, training centers, temples, and sacred sites in China.
As director of the Institute of Integral Qigong and Tai Chi, Dr. Jahnke has taught thousands of people and trained nearly 2,000 teachers. He's among the first people in the Western world to introduce Medical Qigong — now widely revered as one of the most comprehensive, yet accessible Qigong methods.
During this 7-module course, you'll discover that to be truly well, you must be fully equipped to take your health into your own hands by harnessing your body's own healing energy — and Dr. Jahnke will show you how.
What You'll Discover in These 7 Modules
In this 7-part intensive course, Dr. Jahnke will guide you through the fundamental body-mind-spirit skills and competencies you'll need to successfully create your own Medical Qigong practice… to lower anxiety, increase your vitality, prevent disease, and address your specific health challenges.
Complete "Healer Within" Medical Qigong Library
In addition to Dr. Jahnke's transformative 7-module training (which includes complete demonstrations and practice sessions), upon course completion, you'll be granted 10 days of access to his comprehensive, widely acclaimed Healer Within Medical Qigong Library, followed by a discount for lifetime access.
This course will feature step-by-step teachings and experiential practices with Dr. Jahnke. Each session will build harmoniously upon the previous ones, so you'll develop a complete holistic understanding of the practices, tools, and principles you'll need to increase your life-force energy, activate health enhancing inner resources, balance emotions, and lower stress.
Module 1: Empowering Your Inner Healer Through Accessible Medical Qigong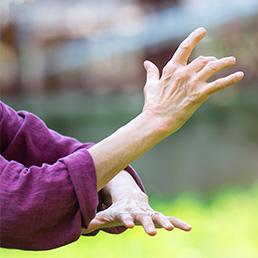 In this first class, you'll delve deep into the concepts behind Medical Qigong — how it's different from Western medicine, its basis in your own inner healing powers, and its important role in our distressed culture.
You'll explore why doctors of Chinese medicine rarely treat people who are sick. Instead, they play a pivotal role in how a patient, their family, and the larger community can become truly well — and stay that way.
In this module, you'll discover:
The origin of Qigong and the definition of Medical Qigong
The essence of Chinese medicine compared to Western medicine
The 3 Treasures — the foundation of Medical Qigong
Qigong's ability to resolve inflammation, the primary cause and aggravating factor of all disease
An easy, fun, and powerful Qigong practice session, which can be done sitting or standing, to address all types of health challenges and illnesses and power up creativity and productivity
Module 2: Exploring Body & Breath Practices to Cultivate Healing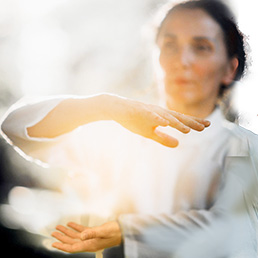 Dr. Jahnke will begin walking you through the Four Dimensions of Medical Qigong: body practice, breath practice, mind-focusing practice, and self-massage practice. You'll explore the first two dimensions — the body and the breath — and learn how they can activate the healing energies of Qi and your inner health-enhancing functions.
In this module, you'll discover:
Powerful movement and breathing practices
The secret for Qi cultivation through the coordination of your body and breath in the practices
How ancient Chinese tribes discovered the healing power of breath and movement
How to orchestrate the 4 Dimensions of Medical Qigong to create your own daily practice
Insights from contemporary science on the physiological and psychological powers of both physical activity and breath
Dr. Jahnke will lead an easy, accessible practice session for sitting or standing. All practice sessions address all types of health challenges and illnesses.
Module 3: Exploring Mind Focus & Self-Applied Massage to Maximize Healing Effects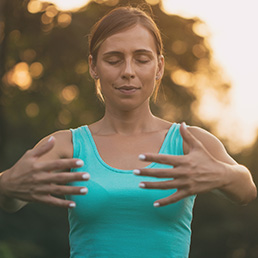 You'll deepen your understanding of the Four Dimensions of Medical Qigong and discover simple modifications of the new movement and breathing practices you cultivated in the last modules.
You'll also explore the remaining two dimensions of Medical Qigong: mind focus and massage. Mind focus, or mindfulness, is the foundation of Qigong. And self-applied massage is an amazingly simple tool for directing healing energy to the parts of ourselves that need healing the most.
In this module, you'll discover:
How Qigong is mindfulness
The powerful influence your mind has on the potential benefit of Qigong
How to shift up from exploration of Qi energy to cultivation of Qi energy — the capacity to hold a non-distracted, present-moment focus intentionally — and its pivotal role in your Medical Qigong results
The many ways Qigong is far more multifaceted and comprehensive than conventional exercise
The 5 different types of self-massage — pressing, stroking, holding, tapping, and Qi massage
Dr. Jahnke will lead a practice session based on the most prevalent chronic diseases: pain and stress, including excessive use of medications and drugs.
Module 4: Transforming Your Qigong Practice Into Medical Qigong
In this pivotal session, you'll understand how any Qigong can become Medical Qigong when you have a solid understanding of the Four Dimensions of Medical Qigong. You'll be empowered to weave your knowledge into powerful practice sessions for yourself.
In this module, you'll discover:
How to orchestrate the 4 Dimensions of Medical Qigong to create your own daily practice
The ways Qigong is far more profound and powerful than conventional exercise
How to cultivate and direct your Qi and inner healing resources to specific parts of your body, mind, and emotions
How all the common diagnostic challenges have one basic solution — Activate The Healer Within — which is inherent to Qigong
Dr. Jahnke will lead a practice session based on some of the most prevalent diseases and conditions, including insomnia, depression, anxiety, and exhaustion.
Module 5: Evolving Your Daily Medical Qigong Practice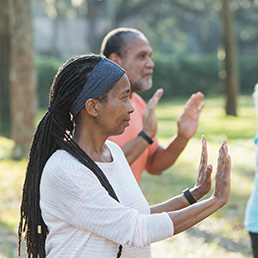 Dr. Jahnke will guide you through the inspiring process of evolving the practices you've learned so they become your own… because developing a practice that's personal to you is what gives you access to the full benefits of Qigong. This is the essence of Chinese medicine and the way to cultivate true healing and empowerment, and personal, purposeful self-determination.
Dr. Jahnke will assist you in discovering:
How you can intuit which dimensions of Qigong to weave together to create your practice
How to deepen your practice of Qi cultivation — the essence of personal power — and expand your capacity to hold a non-distracted focus
The secret to feeling confident that the decisions you're making for your practice have value and relevance — and that they're right for you
Dr. Jahnke will lead a practice session based on various diseases and conditions, including diabetes, arthritis, COPD, asthma, Parkinson's, multiple sclerosis, cancer, heart disease, and dementia.
Module 6: Activate the Mysterious Medicine of Your Eternal Self
Dr. Jahnke will share one of his powerful signature truths: It may be a perfect time for you to tap into that part of yourself which is already well.
You'll gain an understanding of why some people radiate wellbeing even if they're sick or under duress. There's a part of you — your eternal self — that's inherently well, regardless of bodily or emotional experience.
Long before the advent of written history, ancient shamans, sages, and physicians from Indigenous Chinese tribes discovered a profound and mysterious elixir known as The Golden Elixir of Longevity and Immortality.
In this module, you'll discover:
What radical presence, within your own being, enhances and supercharges your Qigong practice
The ultimate medicine — the Golden Elixir
The intrinsic eternity factor, which is something we can all access and cultivate to help conquer any dis-ease
A practice session that combines Dr. Jahnke's knowledge of this particular group with the ideals of the Golden Elixir
Module 7: The Power of Practice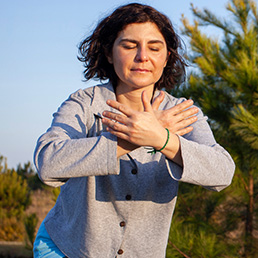 We'll celebrate what we've learned and experienced, share in the grand promise Qigong offers, and explore how you can continue to support your healer within.
In this module, you'll discover:
The greatest, most profound promise of healing
An essential promise to yourself, which you'll have the opportunity to fulfill
How to sustain your Qigong practice into the future
How you can use and keep these Medical Qigong practices for the rest of your life… and share them with others
---
Sale Page: https://theshiftnetwork.com/course/30RJahnke07_22
Archive: https://archive.ph/5OueJ