A solid foundation to jump start your singing training with skills, knowledge, tips, tricks and more!
With over 2 decades of experience as a singing teacher, I have seen that most students face similar challenges on the road to successful singing. Small changes made in understanding the breath, shaping vowels, projecting the voice, and appropriate use of imagination can make enormous improvements in a student's singing abilities.
In this course I have put together the remedies for common mistakes singers typically make, along with solid techniques and skills required to improve your singing quickly. This course is not weighed down with overly technical information. This is a course for ANYONE who wants to improve their singing skills. It is not necessary for you to be able to read music to take this course, nor do you need a piano, although having access to a piano or keyboard will make it easier to practice your warm ups and vocal exercises but it is NOT required for you to be successful in this course.
In designing this course my goal has been accessibility. When I was a child, I wanted so much to be able to take music lessons, to learn singing and to study an instrument. But I couldn't do any of those things. Time, Money, and transportation were all obstacles to being able to take private lessons as a child. That is why creating this course was so important to me. I wanted ANYONE to be able to study singing, at their own pace, in their own home, and at a price that would be much lower than if you were to gather this same amount of instruction through hours of private lessons.
In this course I am going to teach you how to maximize the power of your breath, how to get a richer and fuller sound in your singing, how to eliminate habits that could potentially damage your voice, and how to handle performance nerves. I will help you avoid common mistakes, and teach you how to smooth out your voice from your low notes to your highest notes so that voice "cracks" and "breaks" will be eliminated. You will learn how to soar on your highest notes and how to use the breath for every beautiful nuance of your voice. I will help you to fast track your singing education with solid knowledge and helpful tips and tricks and so much more!
This course is for ANYONE who wants to improve their singing, whether professionally or just for fun. I will jump start your singing education by teaching you the fundamentals of singing in a fun and accessible manner that you can study at your own pace. You will have lifetime access to the course material so you can revisit any of the lessons whenever you need a refresher.
Let me tell you a bit more about my own education, teaching and performing. I have been blessed to study singing with 3 different teachers at 3 different colleges. Each one taught me something different and helped move me along my musical path. I am grateful to every teacher I had over the years, from singing teachers, theory professors and piano teachers and guitar teachers. Ultimately I received my degree from Lebanon Valley College with an emphasis on vocal performance. I have been a teacher at the Community School of Music and the Arts, as well as the Keystone Arts and Theater School. I was a director of several children's choirs for over 14 years and have been teaching private singing lessons for over two decades. I have worked as a consultant for choirs and professional singing groups. I spent 7 years with the LVC Alumni Chorale and was a frequent soloist during that time. I have been writing songs and singing since I was a child and have recorded 5 collections of original songs and performed in countless locations as a singer/songwriter. You can find my music on iTunes, Amazon,
When I began teaching singing, my expectation was that I would mostly encounter students who were interested in either opera or musical theater. Certainly I have had many such students in my music studio, but what surprised me the most early on, was the amount of vocalists from heavy metal bands that sought me out to learn healthy vocal technique and how to increase the power of their voice. I share this with you to show that the techniques you will learn in this course can be used to improve your voice regardless of the style of music you prefer to sing.
The information presented in this course would normally take the average student 8 months of private lessons to learn. If you committed to a half hour singing lesson every week for 8 months your financial investment would be $960. I am offering this information to you for LESS THAN HALF of that investment. For $444 you can learn all of the information that is typically covered in 8 months of lessons AND I am here to support you on your journey. As you progress through the course I will be with you whole time to answer your questions and to cheer you on. Even after you have gone through every module of Singing Fundamentals, you have lifetime access to the course so that you can return to it again and again as needed and can fully absorb the techniques, tips and tricks taught here.
Are you ready to take the next step towards your singing goals? I am ready to help you get there. Let's go!
Your Instructor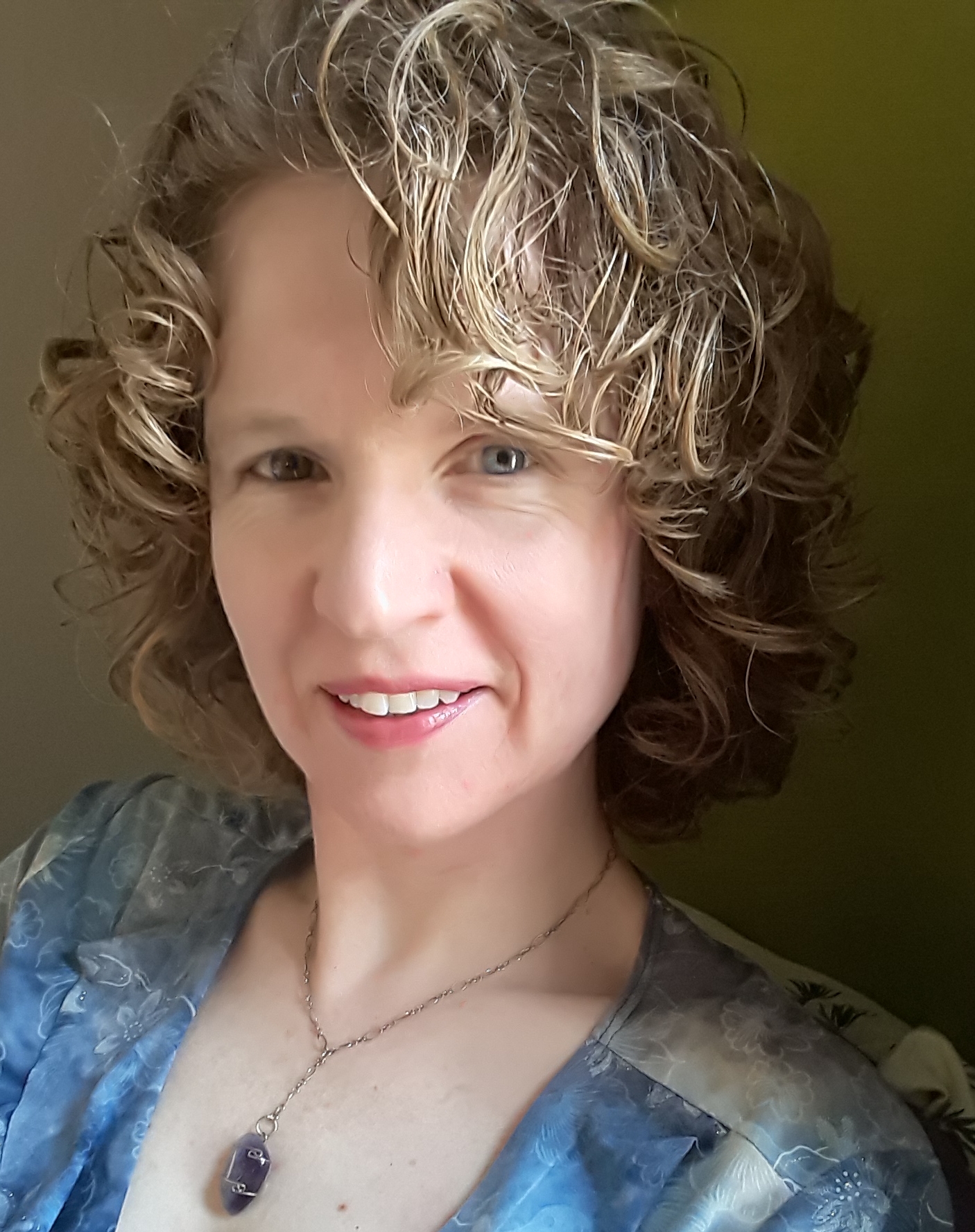 I am a classically trained vocalist, a singer/songwriter, a vocal instructor, a meditation teacher, and E-RYT (Experienced Registered Yoga Teacher through Yoga Alliance). I enjoy helping my students discover their most authentic voice and giving them the confidence to use it. My goal is to help others shine with the light of their true nature in loving-kindness and gratitude for this beautiful life. I work to bring light to darkness by supporting you on your journey towards your highest good, for the highest good of all. I desire to help you find all of the beauty, goodness and limitless potential in yourself. Music, Yoga, Meditation and Compassion are the paths I travel towards this end
Course Curriculum
Singing Fundamentals
Introduction

Welcome (1:57)

How to Get the Most from this Course (5:33)

Your Profile
Your Breath

Breath – An Introduction

The Voice Floats on the Breath (7:47)

Fingertips and Breath Connection

Balanced Breath (7:04)

The Catch Breath (5:16)

Breathing – Mouth vs Nose (6:12)
Helpful Warm-Ups and Exercises

Introduction to the Warm-ups (6:29)

Staccato Ha-ha-ha (4:59)

Legato Oh (6:26)

Open your upper register with Ka-ka-ka-ka (7:14)

Ming-ah (8:12)
Production

The Vocal Instrument – An Introduction

Posture – Effort vs Ease

Your Stance (6:06)

Consonants (10:46)

Vowels (16:08)

Vowel Modification (15:17)

Diphthongs – What are they and how do singers handle them? (4:22)

Avoiding Bad Habits (12:54)

An Exercise to Ground Your Sound (5:58)
Expressive Singing

Phrasing

Dynamics – Crescendos and Decrescendos

Accents, Tapers and Swells (8:50)

Tenuto vs Fermata (6:27)

The Turn (6:18)
Tips and Tricks

Cracks & Breaks in the Voice (8:21)

The Subtle Chin Tilt (2:38)

To Flicker the Flame (3:26)

Throwing Your Sound – Letting Go (6:51)

A Mindful Movement Practice (6:01)

Dealing with Dry Mouth (2:55)
Handling Performance Anxiety

Introduction to Handling Nerves (4:14)

Visualize Your Success (2:54)

From Nervous to Excited (6:35)

Million Dollar Smile (4:40)

Singing with Heart (5:14)
Conclusion

FInal Thoughts (3:17)
Access download Jennifer Kathleen – Singing Fundamentals at Forimc.com right now!
Delivery Method
– After your purchase, you'll see a View your orders link which goes to the Downloads page. Here, you can download all the files associated with your order.
– Downloads are available once your payment is confirmed, we'll also send you a download notification email separate from any transaction notification emails you receive from Forimc.site.
– Since it is a digital copy, our suggestion is to download and save it to your hard drive. In case the link is broken for any reason, please contact us and we will resend the new download link.
– If you cannot find the download link, please don't worry about that. We will update and notify you as soon as possible at 8:00 AM – 8:00 PM (UTC+8).
Thank You For Shopping With Us!